As you search for your next vehicle, one of the most powerful tools you can use is Carfax. It's a resource that can give you a detailed report on the history of a vehicle, an obviously important facet to helping you make the best decision possible.
Carfax reports include a variety of information on vehicles. Flood damage, number of owners, odometer readings, accident indicators like airbag deployment and service records--that's just some of the possible data you can obtain on vehicles using the Carfax service.
Where does Carfax get their information about vehicles? The sources of this data are far and wide, including reports from every motor vehicle agency in the US and Canada. They also collect information from police and fire departments as well as repair facilities.
Search their database of over ten billion records using the VIN number of the vehicle that you are interested in. Carfax has reports on vehicles from 1981 and up. Their search tool features filters allowing you to look at vehicles that only have one owners or that have never been in an accident. The key to making a successful purchase is knowledge. And Carfax can help you get just that.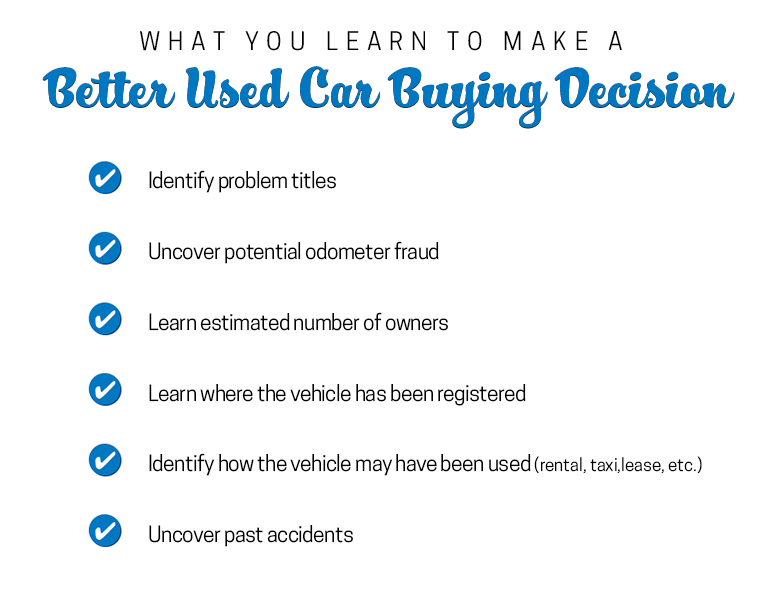 Make an Inquiry
* Indicates a required field