Shults of Warren Continues to Sponsor
K-9 Choper Memorial Golf Tournament
July 2020
Ed Shults of Warren was once again a proud sponsor of the K-9 Choper Memorial Golf Tournament held at the Blueberry Hill Golf Course!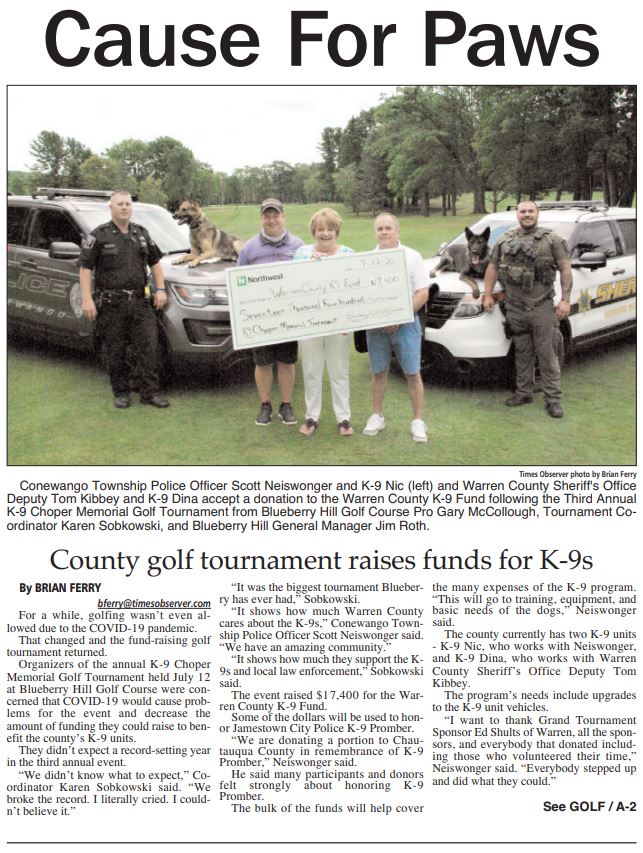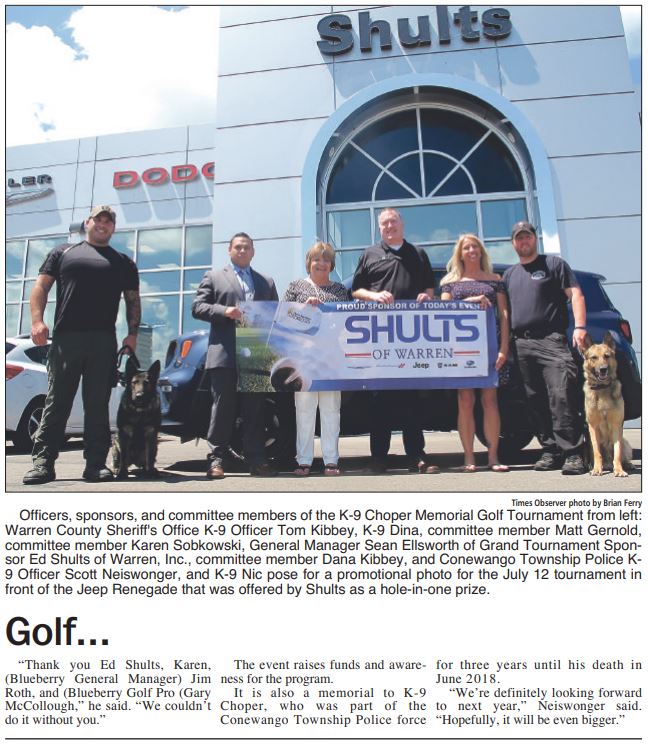 Thank you, Alissa!
May 2020
Ed Shults of Warren would like to send a huge THANK YOU to, Alissa Yax, for making face masks to be used by our employees and customers!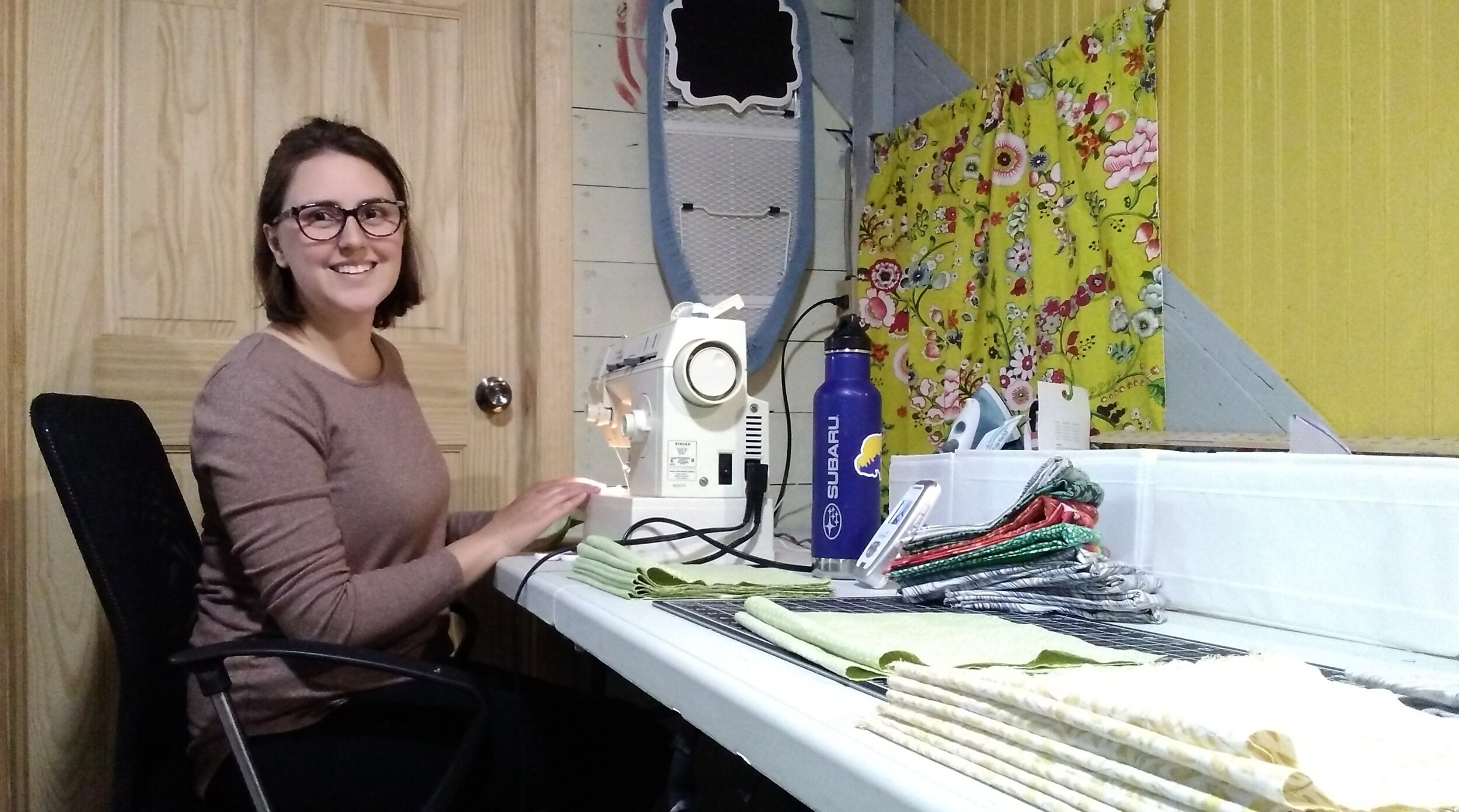 Shults of Warren Contributes to City of Warren Playground Program!
August 2019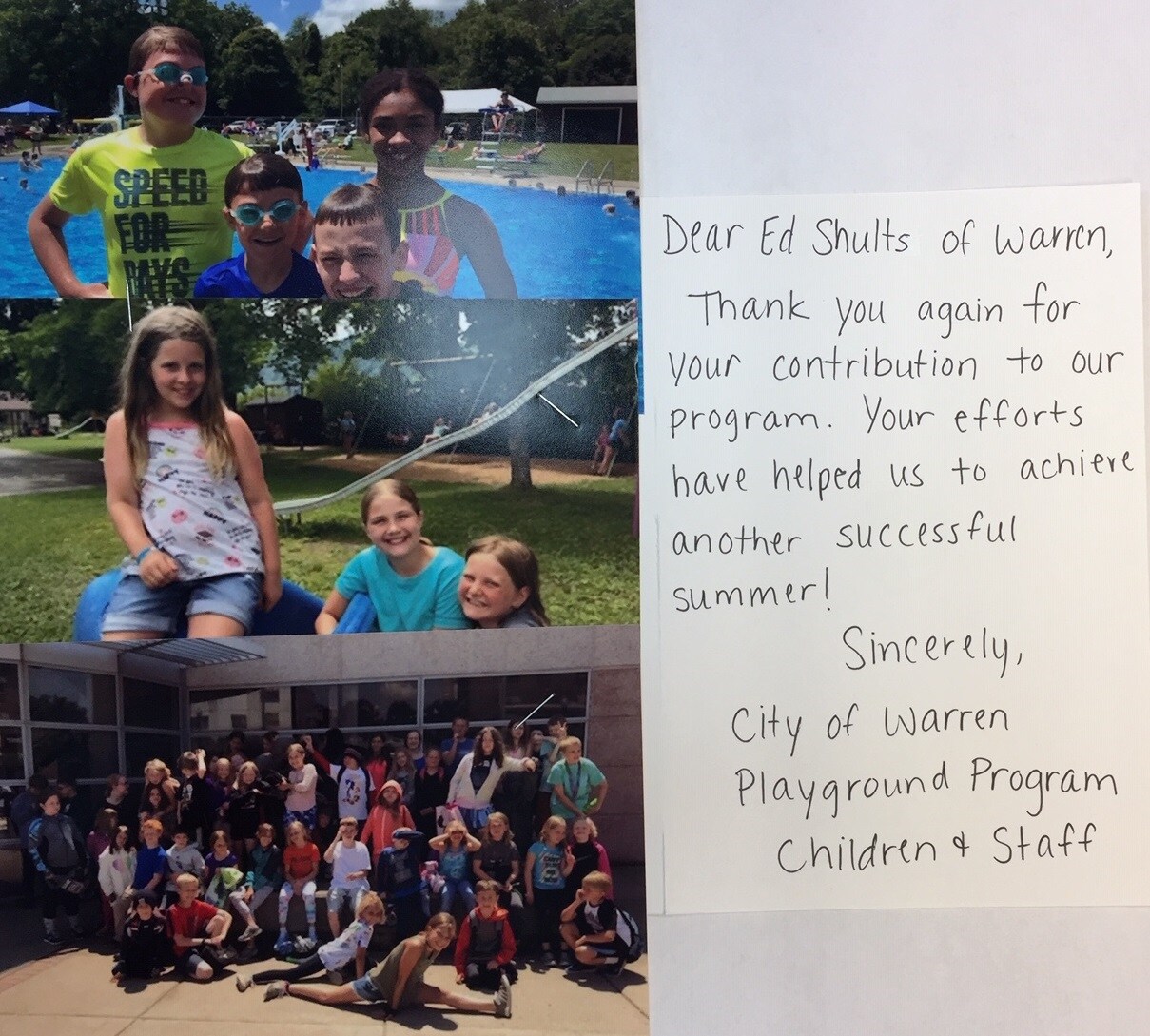 Shults of Warren Continues Sponsorship of Flying W Rodeos
July 2019
The Flying W Ranch celebrated 40 years of successful rodeos, 22 of which Ed Shults of Warren has sponsored! This is a great partnership and will proudly continue into the future!
In the picture below, Jenn Wagonseller, Flying W Ranch, and Jmijon Smith, RAM Rodeo present Ed Shults of Warren owner, Sean Ellsworth, with the RAM Rodeo belt buckle in appreciation of his continued support.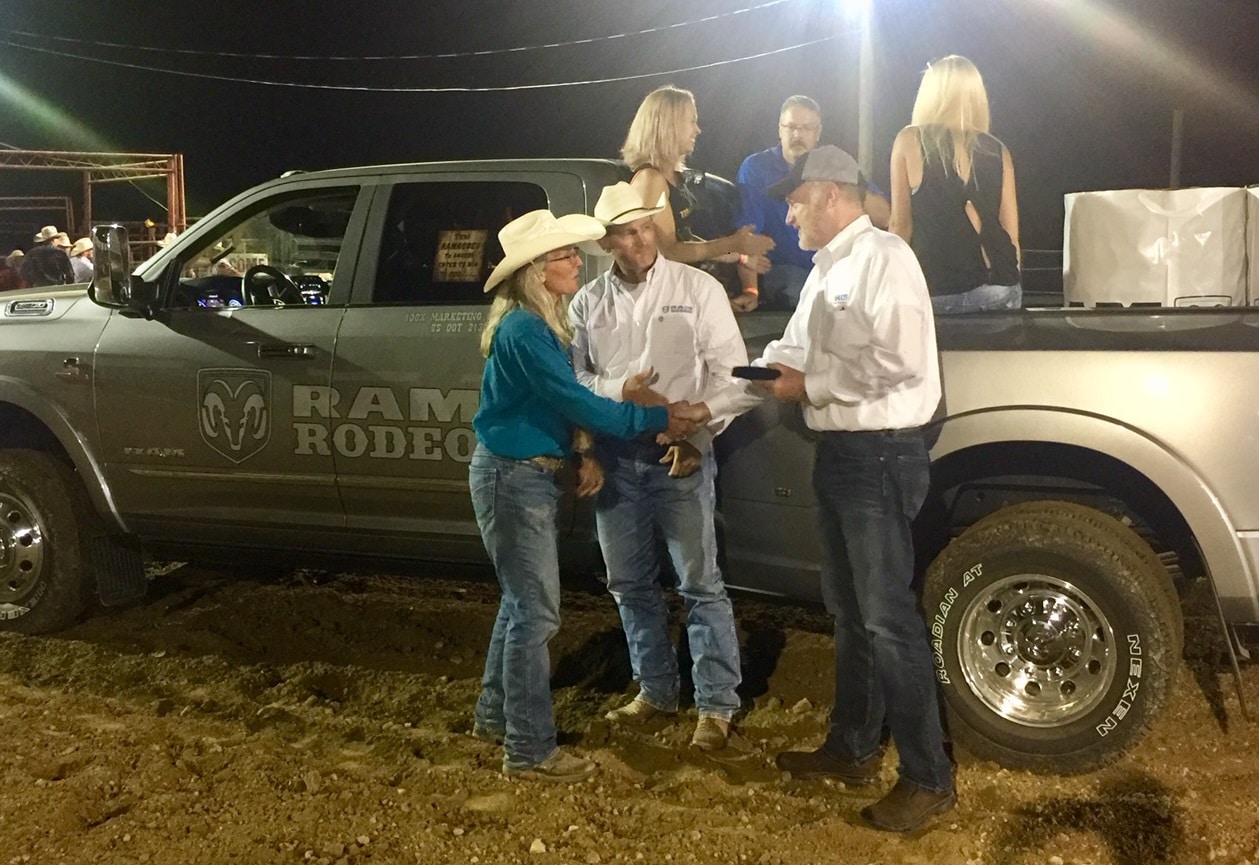 Shults of Warren Sponsors
K-9 Choper Memorial Golf Tournament
July 2019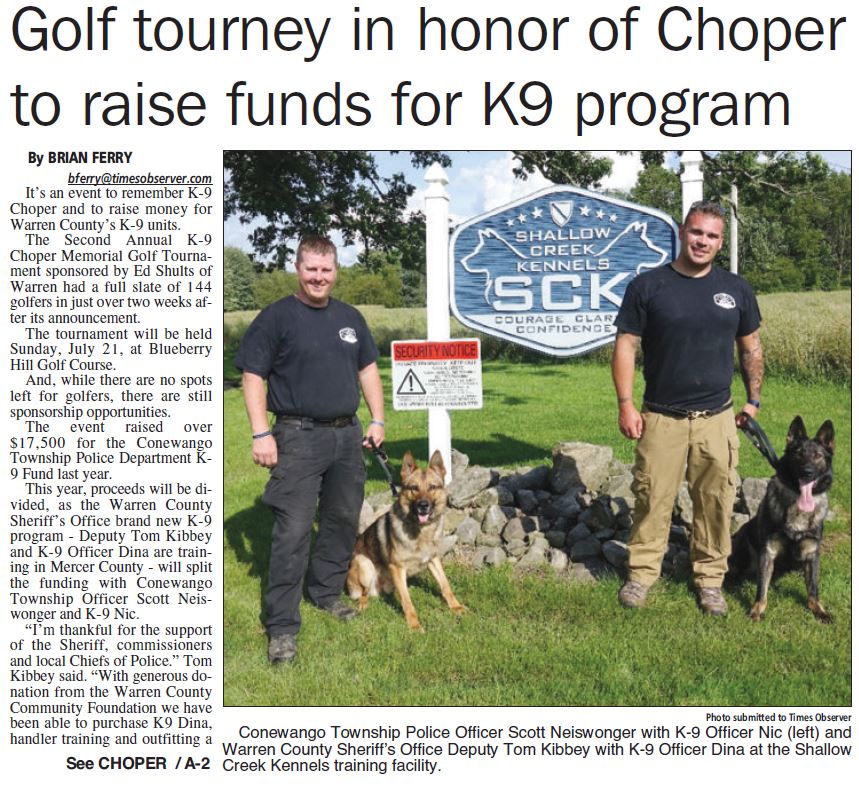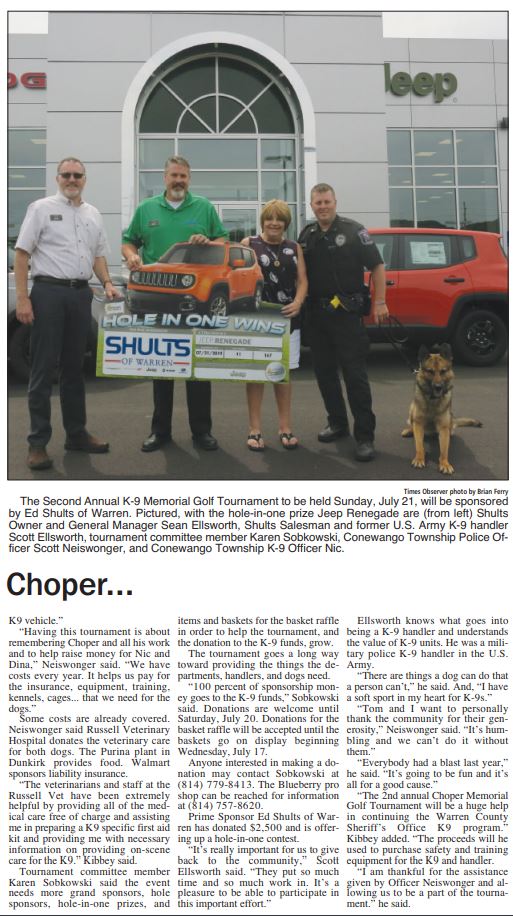 New Ed Shults of Warren Facility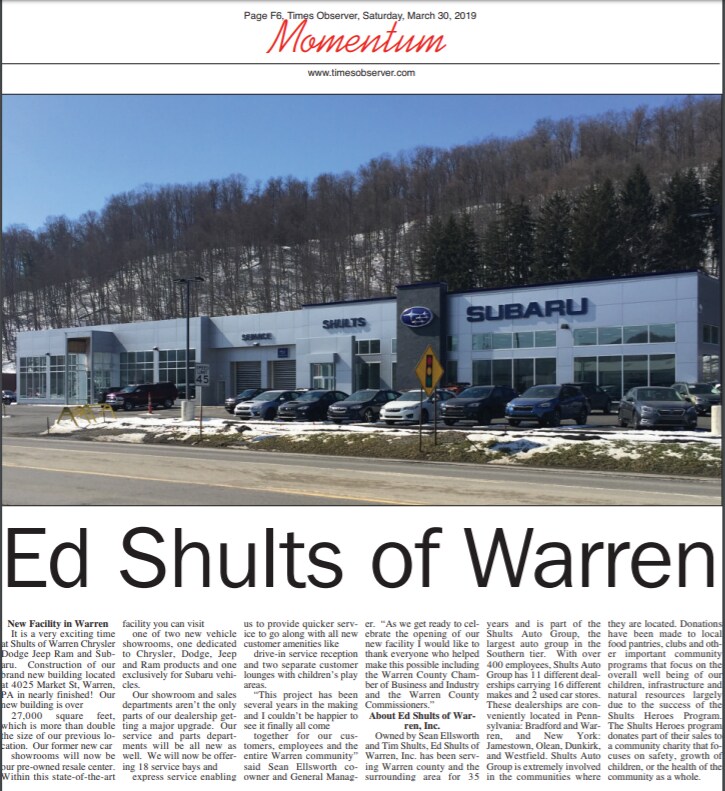 Ed Shults of Warren Donates to WGH