Commercial Sales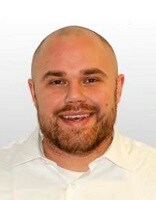 Contact Jimmy at (814) 230 - 2307 today!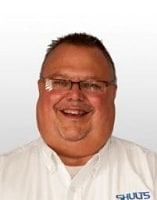 Contact Troy at (814) 230 - 2307 today!

Commercial business is our business, and we've got the built-for-work vehicles, On The Job ™ allowances, and the keep-you-on-the-road-to-profitability specialized service and sales expertise to prove it.

Whether it's a Ram truck, a commercial van, a Chrysler sedan or a Jeep® brand SUV, let us help you select the right vehicle and programs to meet your unique business needs.

Explore Our Commercial Work Trucks for Sale in Warren, PA
At Ed Shults of Warren Inc, we serve Corry, PA, by carrying an impressive selection of commercial work trucks for you to consider. With our various body styles, model options, and configurations, you can discover the right match for your work needs around Jamestown, NY. Our team has experience working with small businesses and fleets to provide helpful information and a streamlined shopping experience.
Discover Top Ram Commercial Trucks
As a Ram deal serving Bradford, PA, we are proud to carry a vast selection of new Ram models. The Ram brand is known for its incredible towing capabilities, highly sophisticated features, and luxury amenities options. When exploring our new commercial work trucks, you will find various options to consider, helping you discover your preferred driving experience.
Some of the trucks you may find in our selection include:
Ram 1500: The new Ram 1500 provides everything from high-end amenities to smart towing technologies to provide more comfort, convenience, and capability. Select models can tow up to 12,750 pounds.
Ram 1500 Classic: The Ram 1500 Classic offers a similar driving experience as the new Ram 1500, only with timeless appearance drivers love.
Ram 2500: When you explore our new Ram 2500 trucks, you will discover commercial-grade power and capability to tackle tough jobs. It's possible to find Ram 2500 trucks that provide up to 20,000 pounds of towing and over 4,000 pounds of payload.
Ram 3500: If you're interested in maximizing your towing capability around Cattaraugus, NY, the new Ram 3500 could be right for you, offering up to 37,100 pounds of towing and 6,570 pounds of payload.
Get Started Today
Start shopping online today to find the right commercial work truck for you.